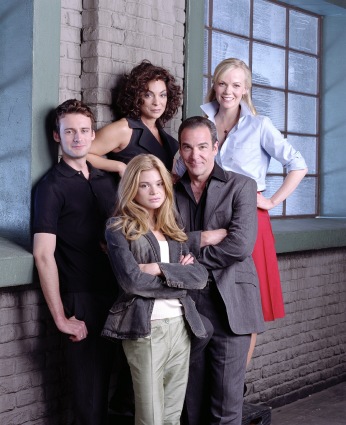 Yessssss!!!!!
Although I missed this show when it was actually on the air, my recent TV on DVD binging has included the two seasons of this show.
Dead Like Me
was one of those shows that was smart (or smart mouthed), funny, and a fun watch, with too few people watching. If the original cast signs on, this could be the closure that fans have desperately neeeded in the
form of a made for DVD movie
. I know, "made for DVD movie" has that ring of shitty Lifetime movie, but seriously, I'll take anything. I'm so sick of blue balls. Wonderfalls? Carnivale?
Thank you, thank you, thank you, MGM.